DuraFon Roam

Long-Range, Durable, SIP-based, Industrial Cordless Voice Communication System
Overview:
The DuraFon Roam is EnGenius 2nd generation durable, long-range SIP cordless phone.
The DuraFon Roam Voice Communication System delivers new levels of industry-leading range with the ability to roam between base units while on a call. The new DuraFon Roam system can provide up to 4 times the coverage of even our range-leading 1st generation platform. The brand's renowned durable handset's design and built-in digital two-way radio functions remain.
The DuraFon Roam allows for up to eight (8) base units with SIP and even an analog port on each base. The system can support up to 32 concurrent calls, 90 handsets and 32 SIP accounts. Designed to serve demanding environments where communication can be challenging due to the size or configuration of the environment. The DuraFon Roam well exceeds the range of a Wi-Fi or DECT phone. Built for use at these and similar environments: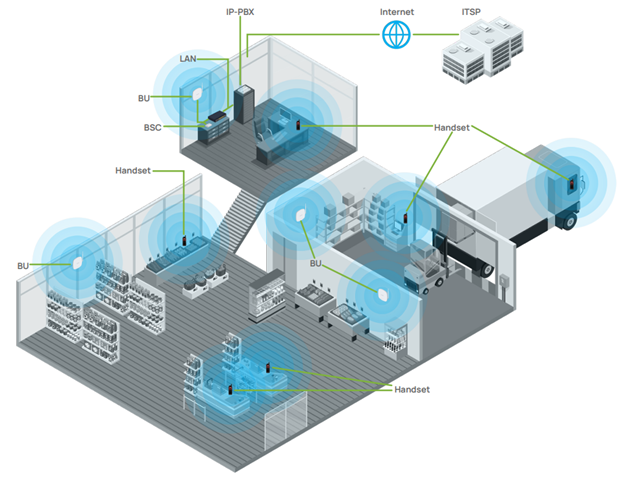 Large Retail Stores
Assisted Living Facilities
Hotels
Manufacturing & Industrial Plants
Warehouses
Grocery Stores
Expansive Agricultural Properties
Equipment Rental Yards
Vehicle Service Centers
Features & Benefits
Long Range Multi-Base SIP Voice Communication System (phone and digital two-way radio)
Supports up to 8 Base Units with Roaming
Range Performance up to:

200,000 sq. ft. or 24 Floors In-Building Penetration (Office)
1,000,000 sq. ft. in Warehouse / Retail Store
3,000 Acres Open Land (Farm / Ranch) Coverage

Multi-Mode Communications

Total 8 Bases, Supports up to 32 Concurrent Calls (32 SIP or 24-SIP + 8-PSTN)
Works with Standard SIP protocols of IP-PBXs or hosted service providers
Intercom & Broadcast over IP

Durability, Rugged Design
Secure 900 MHz (902 ~ 928MHz) FHSS
Web-GUI Configuration
Doesn't use valuable Wi-Fi bandwidth
Features:
Premises Mobility Communications Solution
DuraFon Roam is a powerful, reliable, versatile multi-mode communications system that delivers industry-leading range and durability while providing significantly lower CapEx and OpEx when compared to other SIP cordless phone solutions.
Lower CapEx, faster deployments:
DuraFon Roam features EnGenius high-power, easy-to-deploy multi-cell technology that covers up to 4 times indoors and outdoors coverage, penetrates in-building, minimizing the amount of equipment required.
Reduced OpEx, less downtime:
The proven durability of the DuraFon series-over 10 years of continued innovation and testing-ensures that the phones will survive in the most challenging environments where handsets are subjected to drops and shocks.
Flexible and easy-to-deploy:
Easily configured web-GUI via EnGenius Cloud, DuraFon Roam supports both PSTN and SIP functions, and works with any IP-PBX system or hosted service provider that supports the standard SIP protocol. In addition to long-range connectivity, the multi-mode system also enables users to communicate via 2-Way Intercom and PTT Broadcast modes.
Flexible, Multi-Mode Communications
Independent 2-Way Intercom
The DuraFon Roam's Handset provides handset-to-handset communication with or without going through the Base Station for quick contact with specific users without group chatter.
Broadcast Feature
DuraFon Roam offers the favored, "Push-to-Talk" feature through the Handset's Broadcast button, allowing users to create 1-way communications for 1-to-All or 1-to-A Handset Group for instant group communication. Dual Interface
Support for both SIP and PSTN lines permit the connection of the Base Station to a legacy PBX, IP-PBX or phone service provider and gives users up to four (4) talk paths via four (4) digital calls or three (3) digital calls and one (1) analog line.
Cloud Access
EnGenius Cloud improves users operational efficiencies, help maintain high customer satisfaction, and cut the operational costs.
Easy Configuration
User can remotely configure the networking connectivity, multi-base, SIP account, audio setting, phonebook and all related settings in anywhere and anytime.
Easy Management
Real time and visualized information helps user to easily manage the DuraFon Roam's devices.
Easy Monitoring
User can collect the trunk/account/line status, handset/ base status, call statistics and traffic statistics, present and analysis through dashboard, help user to monitor the whole operation of DuraFon Roam system.
Durable, Rugged Design
The DuraFon Roam's durable, rugged Handset is designed for use in demanding environments and tested to withstand 6-foot drops, over 50 times onto concrete floor without breaking.
Superior Long-Range Performance
DuraFon Roam implements a high-powered 900MHz proprietary air protocol, with high RF transmission and sensitivity to provide superior range and coverage for large footprint environments; covering up to 1,000,000 sq. ft. (retail store/warehouse), 3,000 acres (farm/ranch) and penetrating up to 24 floors or 200,000 sq. ft. (hotel/office).
Secure Wireless Communications
Adopting 900MHz (902~928MHz) FHSS (Frequency Hopping Spread Spectrum) technology, the DuraFon Roam ensures secure communications during conversations.
Multi-Cell Technology Expand Coverage
The DuraFon Roam features multi-cell technology that leverages multiple 900 MHz Base Stations for long-range coverage, expanding the coverage by adding Base Stations, helping companies enlarge the user capacity and range through multi-base installation.
20-Years of Trusted Reliability
EnGenius brings over 20 years of product and engineering experience with long-range leadership for voice communication to the DuraFon Roam system.
Low Total Cost of Ownership Available for SIP Deployments
Unlike other SIP systems, the DuraFon Roam offers the low TCO available for large-area SIP deployments. By simplifying and expediting system deployments, the DuraFon Roam lowers overall equipment costs and ensures less downtime through its proven reliability, reducing overall operating expenses for the life of the system.
Operates Independently of Wi-Fi Networks
By using the 900MHz frequency, DuraFon Roam operates independently of the Wi-Fi network and doesn't require valuable Wi-Fi bandwidth or present Wi-Fi QoS concerns. available for large.
Physical Interface:
1. Controller: DuraFon Roam - BSC

| | | |
| --- | --- | --- |
| LED | Button | Jack |
| Power (Orange) | Reset | RJ-45 x 2 |
| LAN (Green) | Lower | Micro SD Slot |
2. Base Station: DuraFon Roam - BU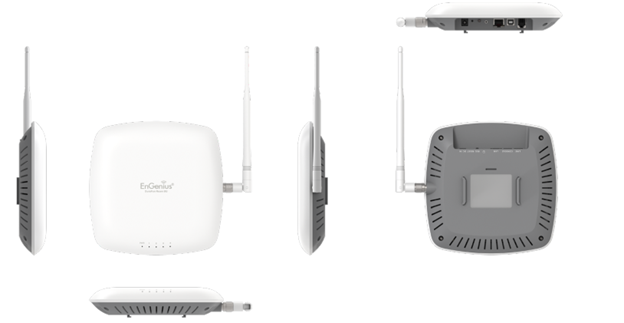 | | | |
| --- | --- | --- |
| LED | Button | Jack |
| Power | Reset x 1 | Line x 1 |
| Link 1 | Reset x 1 | LAN x 1 |
| Link 2 | - | DC x 1 |
| Link 3 | - | Grounding |
| Link 4 | - | - |
3. Portable Handset: DuraFon Roam - HC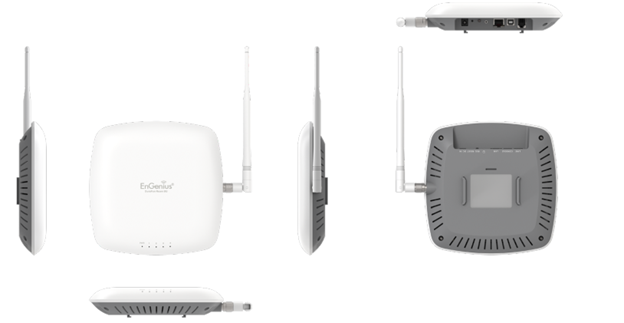 | | |
| --- | --- |
| Button | Jack |
| Left & Right Soft-key | Headset Jack |
| Up | USB Jack |
| Down | - |
| Talk/Speaker | - |
| 2-Way Intercom | - |
| End & Power | - |
| Broadcast | - |
| 0 ~ 9, *,# | - |
Pricing Notes:
Pricing and product availability subject to change without notice.